Discover more from Their Music is My Life
Stories from a playlist of my life's greatest hits.
Whenever I hear the first few notes of "Time is Tight," I always think, "dawn."
Booker T.'s gentle notes open the song and awake the night from its slumber. Pitch-black skies dissolve into deep indigo-blue shadows that hint at the landscape on the horizon. Then, at thirty-one seconds in, the first rays of the new rising sun appear, signaled by Steve Cropper's tender guitar licks. One after the other, they emerge, easing you into the next best day of your life.
You rub your eyes, stretch your arms out wide and overhead, and within seconds, the blue sky ripens, your toes start tapping, and your backbone slips. Duck Dunn rumbles in and drops the bass on top of Cropper's funky guitar line. Al Jackson starts the clock and sets the pace. Booker T. swings the B-3 into action, church chords galore.
It's a mediation into a groove into a full rave-up realization of what can be and how within reach it is. And then the slow come-down. You're left feeling energized, satisfied, and spent. Finally, reflection. Did I capture a few grains today, or did it all run through my fingers? "Time is Tight" is your own private time capsule. It can take you back. It can take you forward. It always gives you the presence of mind.
Time. Time. Time.
Time is on my mind. Always. At least, it has been since I turned forty years old back in 2012. I had no issue turning forty, but it stirred up feelings. I remember it vividly. We lived in London at the time. I was sitting on our couch in our flat, silent, staring out our front window at the people and traffic going back and forth.
Where has the time gone?
How much time do I have left?
What should I be doing with my time?
I turn fifty-one years old in April. Eleven years ago, I got up off that couch and spent the next decade attempting to answer those questions. In a way, Their Music is My Life is a collection of answers. I took the truth serum and asked myself the tough questions about who I was, who I am, and who I aspire to be. This wasn't your average navel-gazing - no crystal balls, no haystacks. This was face-to-face with the Big Mirror.
I will detail this exploration as we make our way through other songs on the playlist, specifically those in the Journey to the Center of Myself phase and stage. But there is one important event that marks time for me in a significant way.
My dad died in 2014. He was 67 years old.
He was overtaken by and battled a rare auto-immune disease for over a year. He put up a hell of a fight worthy of his character. Before that, he was healthy, save for the average wear and tear. We lost a lot when he died. We lost a husband, a dad, a business and community leader, a great friend to many people, and a grandfather to my daughter, who was born four months after he passed.
He lost his time.
He loved life. He loved his work. He was at an inflection point with both. As he neared sixty-five, he had no intention of retiring. He was the CEO of the organization he worked for, provided an important service to many, and felt he still had work to do. That said, he talked about everything he would do in retirement. He was excited. He had grand plans. He didn't get to see any of them through.
My dad's father died at sixty-five, and my mom's dad didn't reach seventy.
When my dad died, I was 42. I asked myself, "what if I only have twenty-five years to live?" When I turned 50 last year, I asked myself, "what if I only have seventeen years left to live." In forty-one days, I turn 51. What if?
Time. Time. Time.
Time is Tight is a song that returns again and again to the choruses that are different and somehow the same. I encourage you to let your mind open and free yourself of constraints.  Time is open, and yet time is tight. ~ Booker T. Jones
Booker T. Jones wrote that in the author's note of his 2019 autobiography, Time is Tight. My Life, Note by Note. I highly recommend this book, especially the audio version. The audio version is special because Booker T. narrates it himself and because of the cool device he uses at the start of each chapter.
In the Author's Note, Booker explains his novel approach to introducing periods in the story with music phrases explicitly designed for each chapter and subheading. He creates these musical phrases to represent the feeling or temperament that matches or resembles the scenes that follow. It's unique. I talked to him about it.
The picture at the top of this entry is me and Booker T. at City Winery in Chicago in 2019. He had just played a gig there. He kicked the gig off with a reading from his book, and then he took questions from the audience. This was heaven for a Booker T. devote. I was sitting at a table in the front, elbows resting on the stage.
This wasn't the first time I saw Booker T. The first time was in Sydney, Australia, in 2009, when he toured with the Drive-By Truckers (I lived in Sydney from 2005 - 2009). The Truckers had just backed him on his Potato Hole album. I also saw him in London at Ronnie Scott's (I lived in London from 2009 - 2015) and another time just outside of Chicago.
As soon as the last song in his show is done, it is customary for Booker T. to go straight to the merch table to meet the fans and sign things they bring or buy. He stays until the very last fan makes their way through the line. I knew this. I planned ahead. I had his book in hand. I waited until I was the very last person in line.
I don't bother musicians if I see them in public, let alone ask them to sign something. But I had an agenda and wanted an audience with the man himself. When his book came out, I instantly gravitated to it, if not for him but for the title. With time on my mind, I had been playing the song incessantly. My time capsule. A stone, fucking groove. And now, apparently, a message straight from the guy that wrote it.
When I finally got to Booker T. I thanked him for his music, the show, and the book. I specifically asked him to sign the page with the Author's Note. He saw that I had highlighted one sentence.
"Time is open, and yet time is tight."
He asked me why. I soft-pedaled into how I had been thinking about time and listening to his song. He listened patiently and offered a few bits of wisdom on the unpredictable elasticity of time, how it can take on a non-linear form, and understanding its role in life's turning point decisions. Me and one of my heroes. Talking life, taking up space and time together. It was glorious. I shook his hand, shared gratitude, and felt excited, satisfied, and spent.
This was his affirmation of his acceptance of a new way of life, asserting his new attitude of confidence, freedom, and inner security.
I want to share a couple of things from Booker T.'s book. The first relates to his comments about time and life decisions. Bear with me. If you don't know much about Booker T. & the MG's, Stax Records, and soul music in the '60s, I'll share a few links in the PostScript to get you up to speed. I want to respect your time (wink, wink), so I will go right into the tale. Backstory be dammed.
In 1969, Booker T. & The MG's and Stax Records were known on the world stage. At this point, Stax owner and co-founder Jim Stewart had handed over the management reigns to industry stalwart Al Bell. MLK had been assassinated earlier that year in Memphis (home of Stax Records). Racial tensions and divide were high in Memphis and throughout America.
Booker T. details how, at the time, he was going through his "spiritual metamorphosis through self-examination and desire for self-discovery." Inspired one night, he went to the studio and recorded what he called a "breakthrough" song, "Ole Man Trouble." As soon as he was finished, he raced to Al Bell's home to play him the track.
There's a man, O' called Trouble,

And he follows me, everywhere I go
Booker T. is talking about self-denial and negative thoughts.
Well, now Ole Man Trouble,

You can't get me, now I know
He's talking about conquering and letting go of fear.
Mr. Charlie, you know I work hard for you,

And you're mean to me, just as mean as you can be.
It's a metaphor for institutions of human oppression.
Well, now, you and me Ole Man Trouble

You can't get me, 'cause my mind is free
He says this is about realizing the unlimited scope of his inner powers.
Well, I get what I need, and I need what I get

And I ain't had no need, for nothin' I couldn't get yet
He's confirming his appreciation and thankfulness of his life to date.
So, Ole Man Trouble, I'm gonna live like I want to

And do as I damn well please

'Cause my heart is in my song

And my song is blowing in the breeze
This was his affirmation of his acceptance of a new way of life, asserting his new attitude of confidence, freedom, and inner security.
When the song ended, Al Bell spoke. "Booker, songs like these scare me."
Stax, Memphis, Dr. King, America. Al's response was anchored in issues of racism. I will not attempt to explain these issues, nor do I understand them firsthand. But, they are the context for Al's response and the decision Booker T. made next.
Per Booker T., Al was scared of "these songs" because of their message and intent. His "hands were tied" due to his position at Stax Records. To release a record like this wasn't just putting it out. It was speaking out. For Booker T., it was a song of self-empowerment, his own, for others. It was also his point of no return. As he said in the book about this experience, "timing was everything."
At that point, he said his past came to an "unforeseen, abrupt, destructive halt" and that "destiny took the reigns."
He walked out of Al's house, closing the door behind him. He stood on the step, holding the recording of his new song in his hand, looked out into the night, and thought to himself, time is tight. It was time for him to go.
He immediately drove to the studio and did something he had never done before. He erased the tape. He erased his breakthrough song from existence. Then he went home to pack. In the next few days, he would leave the city of his youth, the soul scene he had helped start and was synonymous with, and move to Los Angles, never to return.
Dawn.
Time is open, and yet time is tight. We have all the time in the world until we don't. We anticipate we'll have time to do it later, but that time never comes. We plan for the things we do in retirement, and you die before you can do them.
What if I only have sixteen years left?
Science tells us we have an average life expectancy. We can forecast how much time we might have left, but we don't know for sure. Time is open. We have grand plans and think about the future, but we know there is the possibility that it could all come to an abrupt halt. Time is tight.
But what do we do about it?
We press play.
How can a song without words say so much?
I started this entry by using "Time is Tight" as a metaphor for a day's beginning and end. It's more than that. It's life in its entirety or as a moment within the span of life. It's a phase and a stage all its own. It's a milestone, a choice, and a decision. It's an opportunity for renewal and self-exploration. This is how I interpret it and why it is the first song on this playlist. It sets a stage and provides a context for the songs that follow.
I've always felt this way about the song. When I heard Booker T.'s explanation of the song's structure, I felt my interpretation rang true. Again, I refer to a passage from Booker T.'s book.
He says that when the melody for "Time is Tight" came to him, he knew nothing of the concept of the golden ratio. In mathematics, two quantities are in the golden ratio if their ratio is the same as the ratio of their sum to the larger of the two quantities.1 "Its pattern is an eight-bar phrase followed by a fourteenth-bar phrase," he explains. "It represents the golden ratio - the divine in its unique properties of proportion."
Booker T. calls "Time is Tight" a "period of his life in a piece of music." He says the melody is the simplest he has ever composed; a child could play it. He further states that, at its core, "Time is Tight" is the "essence of simplicity," only three notes. But, he says that while holding the notes, he tries to "exude the character of his heart each time he plays the song - and leaves the rest to the imagination of the listener."
And that is why Their Music is My Life exists.
Fifty-one years old in forty-one days. What if I only have 16 years left to live? Oh, dear readers, I have a plan. And I will tell you all about it in future song-by-song installments of Their Music is My Life."
Time. Time. Time.
It's on my side. Yes, it is.
---
POSTSCRIPT
I provided links throughout this entry to Booker T., Stax Records, and other people and things I mentioned. If you don't know enough about Booker T., you must dig in and learn more.
He (and the MG's) have played on numerous Stax hits, songs known by millions worldwide. He is a solo artist and a record producer. Did you know he produced one of Willie Nelson's legendary albums, Stardust? Again, I encourage you to read/listen to his book. Not only will you learn about the man, but you'll also learn about American music history and his prominent role in it.
Here are a few of his choice albums you should check out:
Green Onions - The first from Booker T. & The MG's. The song "Green Onions" is my #2 fave of all time.
Hip Hug-Her - "Pigmy" is such a fucking tune. Listen to Booker T. storm in at 14 secs.
McLamore Avenue - A funky set of Beatles covers (McLamore Ave is Stax's address).
Melting Pot - This is a hot fucking set. My fave rave, Booker T. & The MG's album. The first four songs? Hot Damn!
The Road from Memphis - a 2011 solo album from Booker T. It has numerous artists joining him on it. It's a party record, for sure. His cover of Lauryn Hill's "Everything is Everything" is… everything.
And while you are at it, check out Steve Cropper's debut solo album, With a Little Help From My Friends. Don't sleep on Cropper. His legend towers as high as Booker T.'s.
This is a must-watch video. Check out Booker T. & The MG's in their 1970s glory playing "Time is Tight" live. They opened this show for Creedence Clearwater Revival. You can see Fogerty and the rest of CCR watching from the wings and loving it. This is a powerful performance. These guys could fucking cook.
And, finally, a few more pics of me and my pal, Booker T. Jones. Oh, yeah, in true music-geek fashion, I also had a dog named Booker T.. Roof in Peace, little buddy.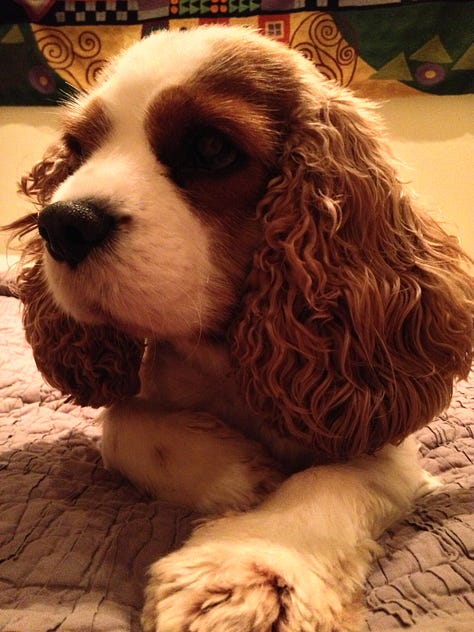 L to R: Booker T, the dog, Me & Booker T. at Ronnie Scott's in London, Me and Booker T. at Space in Evanston, IL.
Join me in celebrating the inseparable connection between life + music.
1
https://en.wikipedia.org/wiki/Golden_ratio