Discover more from Their Music is My Life
Stories from a playlist of my life's greatest hits.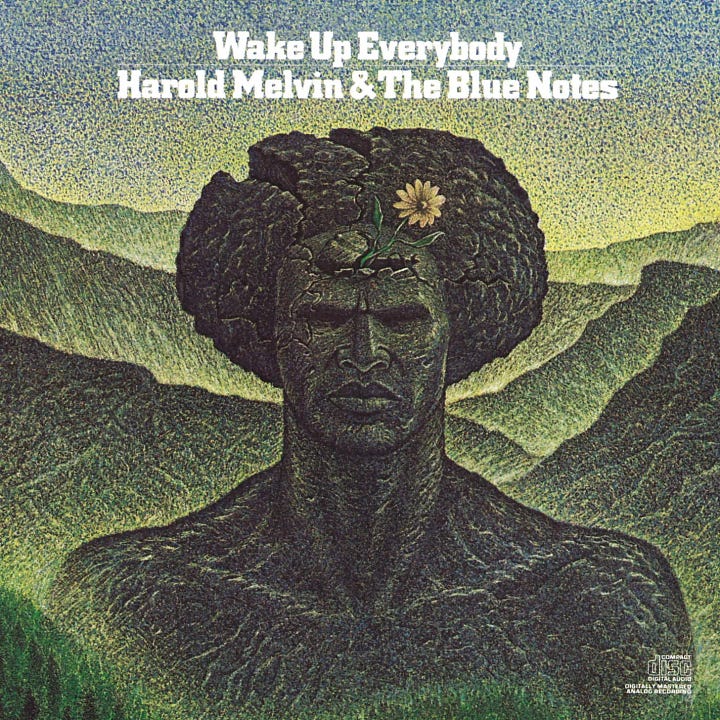 What if you used to hang out in your hotel room smoking weed with Janis Joplin, Jimi Hendrix, and Jim Morrison?
What if you were the manager of Alice Cooper, Anne Murray, and Teddy Pendergrass? Oh, yeah, George Clinton, Gypsy Kings, Kenny Loggins, and Pink Floyd (for a few days), too. While we're at it, throw in Raquel Welch, Groucho Marx, and Rick James.
What if you once cooked dinner for the Dali Lama?
What if you started a talent agency to represent famous chefs like Wolfgang Puck, Nobu Matsushita, and Emeril Lagasse - and work for free? And what if you helped get Emeril his TV show and launch his signature line of spices - the #1 selling brand of spices in America? What if, in the words of Emeril, you "single-handedly created celebrity chefs?"
What if you partnered with Sammy Hagar to create a worldwide brand like Cabo Wabo Tequila (sold for $80 million) and partnered with others in creating restaurants like Carlos'n Charlie's and Tribeca Grill?
What if you created one of the first independent film studios of all time, won the Cannes Film Festival, and your second film was nominated for three academy awards and won best actor?
What if Mike Myers created a movie about your life where half of Hollywood and the rock and roll hall of fame appeared in it to shower praise on you?
What if you did any one of those things?
What if you did all of them?
If you did, you would be Shep Gordon.
Who is Shep Gordon, you ask? It's not an easy question to answer. He's many things. He's best known as a legendary talent manager, film agent, and producer who has worked with some of the biggest names in the entertainment and cooking industries. But that's just his byline.
When I think of Shep1, I don't think about what he does. I think about how he does it.
---
I first heard of Shep while watching a music documentary on Alice Cooper, "Super Duper Alice Cooper." With all the time I have spent listening to and exploring the connected music universe, I couldn't believe I had never heard of Shep Gordon. Shep was in the film because he has been Alice's manager since 1968. He was Alice's first manager, and Alice was his first client.
Their lifelong partnership is legendary in the industry for the tenure and the way in which they have operated for fifty-five years. Their original agreement was a handshake deal. They have never once had a signed contract. This is emblematic of the way in which Shep does business. While I can't get enough of his career in music management, his approach to his business and philanthropic efforts is where I connect with him.
No one loses. Create a win-win situation for all involved.
Shep describes his style of management as "compassionate business." His philosophy emphasizes the importance of building strong relationships with his clients and prioritizing their well-being above all else - the personal and the business. He views his work as a manager not just as a job but as a way to make a difference in people's lives. He simply describes "compassionate business" as "no one loses. Create a win-win situation for all involved."
At the start of this entry, I gave you a sampling of the clients that Shep has managed. The list is much longer and star-studded. No matter the person he has worked with, or the industry he has worked in, his approach to managing clients is the same.
He starts by building strong personal relationships with clients. He believes that the best way to help his clients succeed is to get to know them as individuals to understand their goals and values. This has earned him a reputation as one of the most beloved managers in the industry, with fiercely loyal clients that have remained with him for decades.
Other key elements of "compassionate business" are honesty and transparency. Here, Shep gives as much as he expects. He is open about the challenges he has faced personally and professionally. He believes being honest with clients about his experiences has helped him build trust and respect with them.
On the heels of the Alice doc, Shep was given a similar treatment in a 2015 doc directed by his good friend, Mike Myers. The film was called, Supermensch: The Legend of Shep Gordon. That was fast-followed in 2016 by a memoir written by Shep called "They Call Me Supermensch: A Backstage Pass to the Amazing Worlds of Film, Food and Rock and Roll." It's funny, entertaining, and is a "you've got be shitting me" page-turner.2
Unsurprisingly, I highly recommend you watch the film and read the book. Both are very good. Prioritize reading the book. It is more thorough and has additional tall tales and wild stories. If you do read the book, go with the audio version. Shep narrates it.
Shep's story is crazy. He is completely self-made, and his career/life has been guided as much by serendipity as it has by savvy opportunism and the give-and-take of treating people with kindness. Dig into the movie/book as soon as you can.
In 1976 he was living in Los Angeles and was at the height of his powers as a manager. He was living the rock and roll lifestyle of his clients and was unabashed about it. He is open about the drugs, the women, the money, the Rolls Royce, the private jets, and life as a playboy mansion regular. He could feel the negative weight of it all. His life was veering out of control. His car was veering down Hollywood Boulevard when something changed his trajectory.
Shep was driving in his Rolls when Wake Up Everybody, by Harold Melvin and the Blue Notes3 came out of the dashboard. Shep said the song "cut straight through the noise in my life." It jolted him back into a reality outside of his hedonistic lifestyle. Once back at his office, he had his assistant go out to buy the album of the same name, and he listened to the song over and over again. The singer's lyrics and delivery made Shep feel "other people in the world thought the way he did." He said that for years he started every day by listening to that song.
That singer was Teddy Pendergrass, one of the Blue Notes. Teddy eventually became a music superstar in his own right. Shep, as his manager, helped him get there. Soon after hearing Wake Up Everybody, in a truly serendipitous fashion, Shep was approached by Teddy's (music) producers, and they suggested Shep meet Teddy and become his manager. Eventually, after a mano-a-mano first meeting (buckle your seatbelt and watch the video below), Shep became Teddy's manager for the rest of Teddy's life. As with Alice, their business agreement was also a handshake deal. No contract, no paper. Just trust. Their relationship was filled with the highs of Teddy becoming the world's greatest R&B star and the low lows of when Teddy was paralyzed in a car wreck.
Upon release, Wake Up Everybody spent two weeks atop the hot soul singles charts in 1976. It's easy to hear why. The Blue Notes and the song are a product of the signature Philadelphia soul sound. Listening to Wake Up Everybody, you get swept away by the lush orchestration, the silky grooves, and muscular percussion. When you get to the chorus, your head and shoulders are deep into sway mode along with the melody.
The song's message is equally compelling. The lyrics urge listeners to take action to address social and economic issues, such as education, healthcare, and addiction. It's a call for people to wake up, engage with the world around them, and do something about it. Sadly, it's timeless, too. It addresses hatred, war, and poverty  – challenges that mankind has dealt with since the beginning of time.
Wake up everybody no more sleepin' in bed

No more backward thinkin' time for thinkin' ahead

The world has changed so very much

From what it used to be

There is so much hatred war an' poverty

Wake up all the teachers time to teach a new way

Maybe then they'll listen to whatcha have to say

'Cause they're the ones who's coming up and the world is in their hands

When you teach the children teach em the very best you can
Can a song change the world? I don't know. If it can't, it can influence people to be the change they want to see in the world. And that's what Wake Up Everybody attempts to do. It emphasizes the power of individuals to make a positive difference in the world. You can see why Shep liked it so much. The song and his compassionate business philosophy prioritize empathy, kindness, and respect for others.
Much like Wake Up Everybody calls for people to make a positive difference in the world, doing compassionate business is believing that success is not just about making money but about making a positive impact in the lives of others and your own.
Positive difference. Positive impact.
That is what reverberates in me. That is what connects me to Shep, this song, and my purpose.
---
I had never heard this song before seeing Shep talk about it in his documentary. As soon as the movie was over, I rushed off to play it. I can't say that it is one of my favorite songs, but I will say that it is one of my favorite songs to play.
I took direction from Shep. I started playing this song every morning for about six months straight. I used it as a device to remind me that there was more for me to accomplish in life, more for me to contribute. I didn't expect to change the world, but I wanted to impact the world around me.
The world won't get no better if we just let it be

The world won't get no better we gotta change it yeah, just you and me.
I will not call myself an elder statesman at fifty years old, but I have been around and seen a thing or ten. I am a big believer in the idea of having a purpose, especially as I get older (see my entry on "time" to get the gist). To understand my purpose, I asked myself big questions leading up to turning fifty.
"What will my contribution in life be?"
"What is my purpose in life?"
"How will I look back on my life and understand what it all added up to?"
When you ask yourself questions like these, you better brace for impact. These types of big, wide-open-ended questions require deep self-exploration and the type of honesty that can make you scared of what you might find out if you let yourself go there. If you truly desire to understand who you are, what you have to offer, and how you can make an impact, you must be ready to go all the way.
It's heavy-duty. It's hardcore. It's the long stare into the Big Mirror.
Wake up, everybody

No more sleepin' in bed

No more backward thinkin'

Time for thinkin' ahead
The answers to my questions shared a common theme and a common thread with Wake Up Everybody and compassionate business: positive energy.
I can't be Shep Gordon. I don't think I will change the world, and I will not play Wake Up Everybody every morning, but I can do my part by bringing positive energy into everything I do and creating a positive ripple effect one interaction at a time.
Positive energy creates positive outcomes. When I give off positive energy, it is a utility for others. Being useful to others is how I keep myself focused on my purpose in life: to have a positive lasting impact on others that inspires them to be better. It's my contribution in life. It's my responsibility. It's the context in which I operate.
When prioritizing giving to others, I contribute to something bigger than myself. The learnings and responses I get in return give me a more informed worldview to share with even more people. 
Helping others get better is the path to making yourself better. 
Give more than I get. Get from what I give. The more I give of myself to others, the more I get in return. The more I get in return, the more of myself I have to give. Give more than I get. Get from what I give.
It's a virtuous cycle that impacts the world around me exponentially. When I commit to helping others to get better by continuously demonstrating it through my decisions and actions, I create momentum that drives the compounding effect of the "better flywheel." As a result, I am able to create true purpose in my life and, hopefully, in the lives of others.
Acting in service to others. Passing along what life wisdom I have gained. Providing counsel to others to help them make better choices and decisions in life. This is where I can add value.
I can't be Shep Gordon. I don't think I will change the world, and I will not play Wake Up Everybody every morning, but I can do my part by bringing positive energy into everything I do and creating a positive ripple effect one interaction at a time.
What if you prioritized gratitude, kindness, and empathy toward others?
What if you created a win-win situation for everyone all the time?
What if you channel positive energy for others to feed off of and share?
What if everyone did that?
Join me in celebrating the inseparable connection between life + music.
---
POSTSCRIPT
I want to recall one thing I wrote above:
Much like Wake Up Everybody calls for people to make a positive difference in the world, doing compassionate business is believing that success is not just about making money but about making a positive impact in the lives of others and your own.
"Compassionate business is not just about making money… " It's true it is not, but it is about making money, too. Most of us didn't hit the inheritance lottery. I didn't. I have to work. I have to make money. That said, what I do is not just about making money.
I just made a career change this past week. It isn't just a career move. It also incorporates my stage of life and the train of thought I took you through above. This change combines professional and personal ambition, setting up the trajectory of my entrepreneurial endeavors, earning power, and my ability to better own and manage my time and energy regarding how I want to live my life.
Additionally, it supports my purpose to create a positive lasting impact on others and the world around me and do so on a grander scale. It is a job that puts me directly in the service of others. Through my service to others, there's a knock-on effect of the impact the flywheel has as it starts turning to create professional success for those I serve and my personal gratification for helping others.
It's the context in which I operate.
Walking the talk.
---
I had a boss once that told me I would have been a great hippie. Yes. I would have. But, if I was born a couple decades earlier, by the late 60s, early 70s, I think what I would have been great at is being an A&R man or a manager like Shep. I am a massive music fan, but I have no music talent. I wouldn't have been a musician, but I would have been involved in the industry. A&R man or manager would have been it. 4
---
So, what is a mensch anyway?
In Yiddish, mensch roughly means "a good person." It is someone to admire and emulate, someone of noble character. The key to being a real mensch' is nothing less than character, rectitude, dignity, a sense of what is right, responsible, and decorous. The term is used as a high compliment, implying the rarity and value of that individual's qualities.5
---
Another component of Shep's business philosophy was the idea of a "coupon." When somebody did him a favor, he felt obligated to return that favor. He would say that person " had a coupon with me." They can redeem that coupon with him at any time, in any way, and he would honor it. He considered that a win-win, too.
---
Listen to We are the World, and then listen to Wake Up Everybody. Tell me Lionel Ritchie, Michael Jackson, and Quincy Jones didn't borrow a few things from Harold and the Blue Notes.
---
Apparently, Shep had pretty strict rules while on tour with Alice.
---
In addition to Shep being a compassionate businessman, he was also a marketing genius. I am undercooking that severely in this entry. Here's a truncated version of a killer marketing play Shep ran.
Alice Cooper's School's Out album came out in 1971. This was Alice's fifth album, and Shep wanted to catapult it to the top of the chart. He needed a gimmick that would piss off parents and incite first pumps from every teenage boy across America.
Panties.
The School's Out album cover would be designed to look like an old wooden school desk. It was created with legs that pulled out from the bottom and propped it up like a desk. The top of the cover opened up like the top of the desk. And what would be hidden inside the baddest of bad boy's school desk?
Panties.
The album went to #2 on the charts.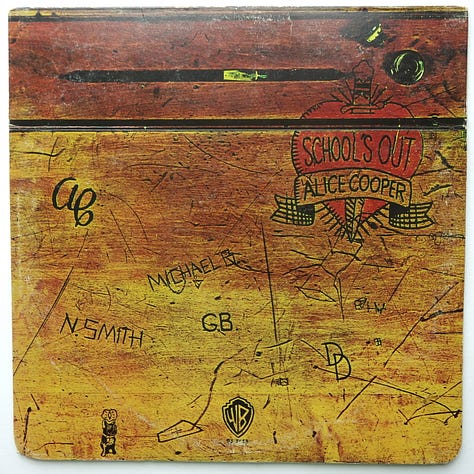 1
I will refer to Shep Gordon as Shep. I don't know the man, but after reading his book a few times and watching the movie half a dozen times, I feel we are on a first-name basis.
2
I am not doing this book justice in the short description I provided above. This is one of my all-time go-to books. I have reread it and re-listened to it many times. It's a business strategy; it's a marketing playbook; it's a management manual; it's a funny memoir; it's a self-help book; it's a personal statement; it's a Forrest Gump-like romp through history. Tim Ferris called it "Animal House meets a Harvard MBA." That about does it, Tim.
3
https://en.wikipedia.org/wiki/Harold_Melvin_%26_the_Blue_Notes
4
https://en.wikipedia.org/wiki/Artists_and_repertoire
5
https://en.wikipedia.org/wiki/Mensch